MSI GeForce RTX 4080 16GB GAMING X TRIO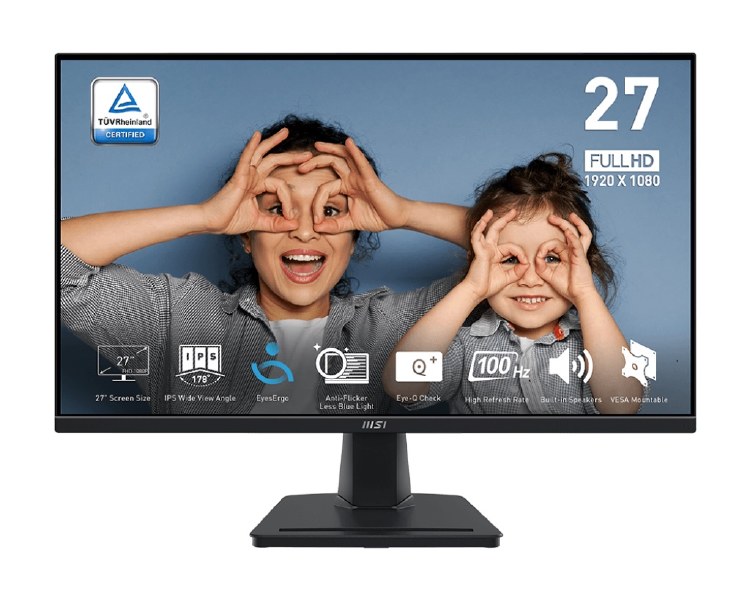 SKU: D7419VF
MSI GeForce RTX 4080 16GB GAMING X TRIO
Description
Overview -
MSI GeForce RTX 4080 16GB GAMING X TRIO.

The NVIDIA® GeForce RTX™ 4080 delivers the ultra performance and features that enthusiast gamers and creators demand. Bring your games and creative projects to life with ray tracing and AI-powered graphics. It's powered by the ultra-efficient NVIDIA Ada Lovelace architecture and up to 16GB of superfast G6X memory.

Specifications -
GRAPHICS PROCESSING UNIT - NVIDIA® GeForce RTX™ 4080 16GB
INTERFACE - PCI Express® Gen 4
CORE CLOCKS - TBD
CUDA® CORES - 9728 Units
MEMORY SPEED - 22.4 Gbps
MEMORY - 16GB GDDR6X
MEMORY BUS - 256-bit
OUTPUT - DisplayPort x 3 (v1.4a) / HDMI™ x 1 (Supports 4K@120Hz HDR, 8K@60Hz HDR, and Variable Refresh Rate as specified in HDMI 2.1a)
HDCP SUPPORT - Y
POWER CONSUMPTION - TBD
POWER CONNECTORS - 16-pin x 1
RECOMMENDED PSU - 850 W (Min.750W)
CARD DIMENSION (MM) - 337 x 140 x 67 mm
WEIGHT (CARD / PACKAGE) - 1876 g / 2816 g
DIRECTX VERSION SUPPORT - 12 Ultimate
OPENGL VERSION SUPPORT - 4.6
MAXIMUM DISPLAYS - 4
VR READY - Y
G-SYNC® TECHNOLOGY - Y
DIGITAL MAXIMUM RESOLUTION - 7680x4320

Additional information -
STRENGTH AND ARTISTRY - MSI envisioned the GAMING series as the favored graphic cards solution for all sorts of gamers, including adventure seekers, esport competitors, livestream broadcasters, and more. GAMING reflects both the spirit of gamers and the intense performance within the cards with a styled exterior that erupts with colorful lights between bold lines and edges.
TORX FAN 5.0 - TORX FAN 5.0 is a culmination of fan design improvements to increase the air pressure and flow into the heatsink. Ring arcs link three sets of fan blades that tilt 22 degrees together to maintain high-pressure airflow even at slower rotational speeds. The resulting increased airflow is +23% compared to an axial fan.
TORX FAN 5.0 - A fan cowl extends a bit beyond the general enclosure to lengthen the wind's passageway, allowing airflow to stabilize and move smoother through the fans. Bulging notches under the cowl help to reduce recirculation, thus further improving airflow stability and reducing some noise.
COPPER BASEPLATE FACING THE HEAT HEAD-ON - Heat from the GPU and memory modules is immediately captured by a solid nickel-plated copper baseplate and then rapidly transferred to an array of heat pipes. This widening of the thermal transfer systems with highly efficient mechanisms improves overall efficiency.
KEEPING THE CORE COOL - Core Pipes are precision-crafted to make maximum use of the available space. A squared section of heat pipes fully touch the GPU baseplate and spread the heat along the full length of the heatsink.
AIR ANTEGRADE FIN - Fins with a V-shaped cutout are located at the airflow passthrough to improve flow efficiency. Optimizing the inclination angle and increasing the wave notch shapes the air resistance towards the center, pushing out warm air faster like a nozzle.
RELENTLESS DEFENSE - A die-cast anti-bending plate reinforces the whole card while thermal pads allow cooling to reach critical component underneath.
YOUR SUPPORT CHARACTER - A bundled support bracket can be attached to your PC case for additional graphics card reinforcement.